DETROIT TIGERS OPENING DAY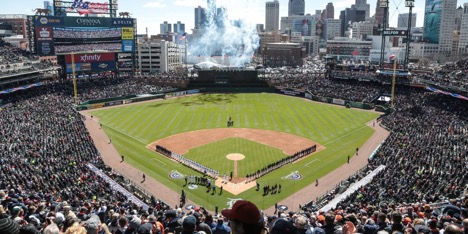 When the snow begins to melt and the weather starts to warm up, there are many opportunities to get out of the house, both in and around Detroit.
Detroit Tigers Opening Day
On March 30th, at 1:10pm, the Detroit Tigers will have their first home game of the season. Welcome back baseball as the Tigers take on the Kansas City Royals. They begin a week-long homestand that includes two games against the Royals and four games against the Cleveland Indians.
Comerica Park
2100 Woodward Ave.
Detroit, MI 48201
313.962.4000
mlb.com/tigers